Band Camp is an essential part of Fall Marching Season, and one of the favorite events of the year. Students and parents can SUBSCRIBE HERE to our MailChimp email list, which is the best way to get the most up-to-date information over the summer.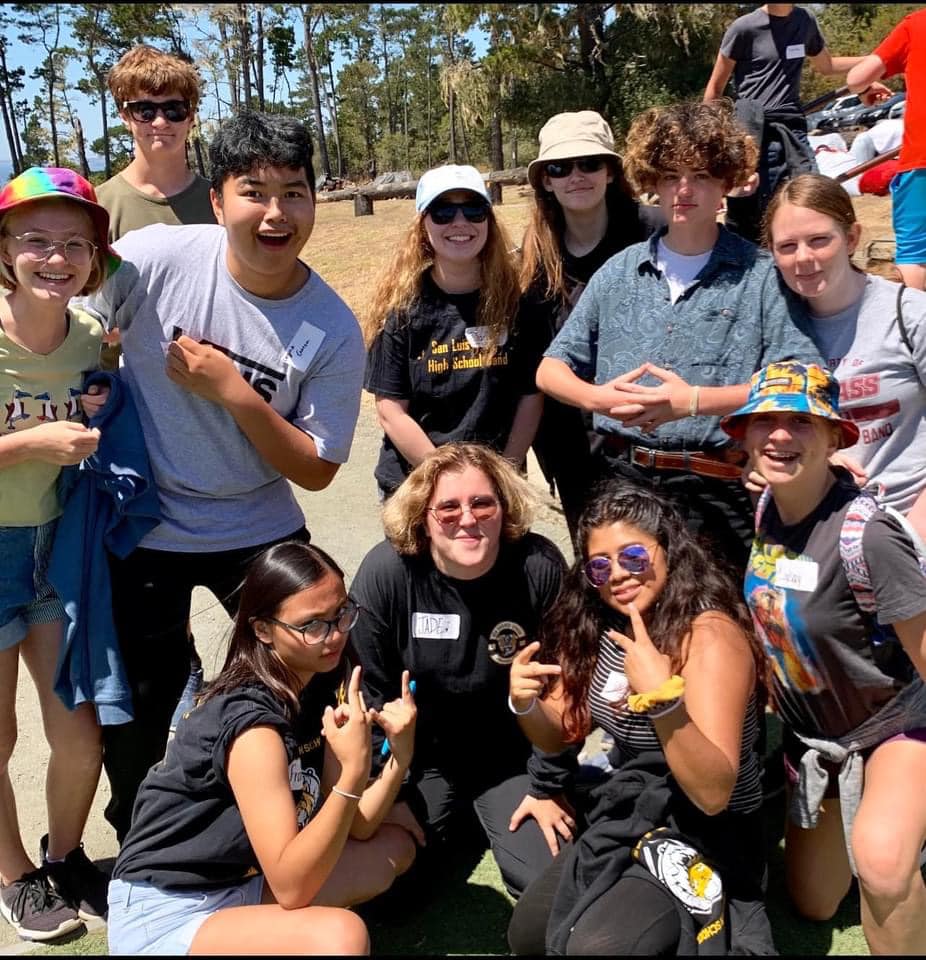 The 2023 Band Camp will be August 8-13. The first couple of days will be held at SLO High School and then we head to Camp Whittier in beautiful Santa Barbara County for another couple of days August 11-13.
Tuesday, Aug. 8: Freshmen and new band students, meet in the band room 9am-3pm.
Wednesday, Aug. 9: All band members 9am-4pm, meet in the big gym. Band parent information meeting in the band room at 9am.
Thursday, Aug. 10: Freshmen arrive at 7:50 am for pictures and schedules, all other students arrive at 8:50am band room, and the day ends at 4:15pm.
Friday, Aug. 11: Call time TBD (most likely 7:30 am). Meet at SLOHS Friday morning with packed bag. Buses will be provided to take students to Camp Whittier and return to SLOHS Sunday afternoon (2 or 3ish).
Come to camp every day with a water bottle, sunscreen, hat, lunch and a great attitude. We will have snacks and water available to refill water bottles. See the BAND CAMP PACKING LIST for day camp and away camp recommendations.
FOR ALL 2023 MARCHING BAND STUDENTS (incl. Color Guard). You must fill out and submit the Band Member Information Form as soon as possible. If you are unsure whether you filled out the form, contact president@slotigerband.org and we will check (this avoids duplicate entries). You must fill out this form even if you are not attending band camp.