Recent Band News
The band had a great time at the football game against Arroyo Grande!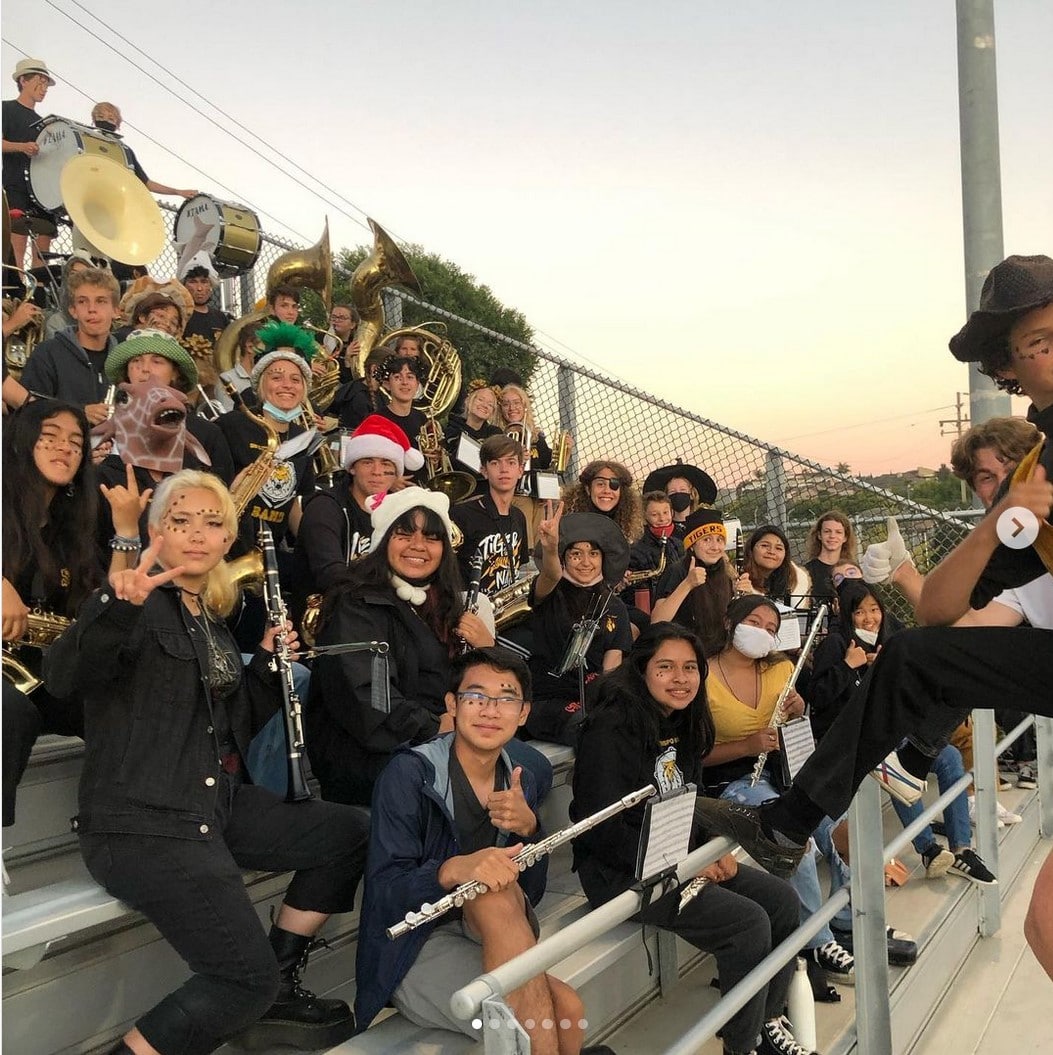 Next up: Oct 1 @ Santa Maria
Upcoming Events
TNR

September 28, 2021 at 6:00 pm – 8:30 pm

Taylor Field

Band Members: Rehearsal will begin on Taylor field at 6:00pm. Rehearsal will end at 8:30 Wear comfortable clothes in layers, prepared for hot and cold. Bring a full water bottle. Be prepared for section work, marching and field show drill. Parents: Volunteers should be Level 3. Volunteers signed up for 6-7:15 should report to the…

*Tentative* Football Game @ Santa Maria

October 1, 2021

Drill Day

October 2, 2021 at 10:00 am – 2:00 pm

Band Room/Taylor Field

**Desription is from 2019. May be revised closer to event date** Full day practice for all band members. Prior conflicts will be excused if Ms. Jeskey is contacted by a parent of the band member. Bring a sack lunch or money to walk to lunch. Bring a full water bottle, sunscreen, hat, etc. Parent Volunteers:…
2021-2022 Assistant Drum Major Leo Zimmerman (left) and Drum Major Grisha Dekhtyar (right).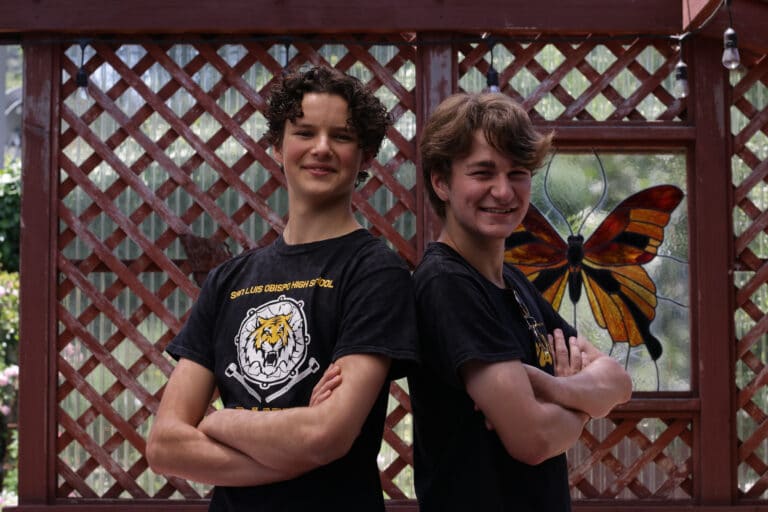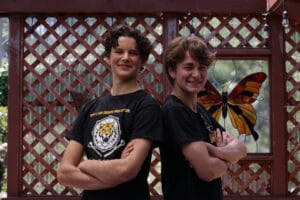 Want to Join SLOHS Band?
If you are new to the area, or will be a Freshman but didn't attend Laguna MS, or you currently attend SLOHS and want to be in band....
Please contact Sharon Jeskey, Director of Bands, for more information at sjeskey@slcusd.org